Meetings:
Lincoln Woman's Club
230 McLean St.
Lincoln, Il 62656
Third Wednesday of Month
Sept. - May
1:00 P.M.
Board Meetings
First Monday of Month
9:30 P.M.
For Information about Joining our Club
Contact:Ruth Sloot
217-737-0156
History:
The Lincoln Woman's Club was organized July 7, 1896 and holds the 68th Charter. In 1927, the club purchased Beth-El Temple, the only Jewish Synagogue in Logan County, which had been constructed in 1910. The club incorporated August 22, 1927. The club continues to own and meet at the building. Currently, the club has 70 members.
Our colors are clover and white, and our flower is the violet.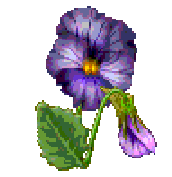 Committees:
6 Program of Works
Ways and Means
Membership
Round Robin Bridge and Pinochle
Hospitality
Budget and Finance
Veteran and Native American
Legislation
Membership
Building and Grounds
Annual Club Projects:
 Glass recycling--a program from March -October collecting glass at the fairgrounds. The program is co-sponsored by the Logan County Solid Waste Management Agency.
 Blood Bank
 Operation Santa, bringing cheer to our deployed soldiers at Christmas time
 Operation Smile
 Financial support of the Lincoln Music Society, Lincoln Junior High Band, Lincoln High School Choir and Lincoln College Music Dept.
 Summer reading program sponsored by the Lincoln Public Library
 Sojourn Domestic Violence Center
 Danville VA Hospital
 Salvation Army
Officers:
President: Ruth Sloot
Co-Vice Presidents: Sandy Johnson and Marta McCall
2nd Vice President: Mary Cooper
Secretary: Diane Osborn
Corresponding Secretary: Jackie Campbell
Treasurer: Janet Langenbahn
Parliamentary Advisor: Barbara Dahm